During my two week trip to Bali, I spent a week in the culture hub and Bali's beating heart-Ubud. It still amazes me how much there is to do in Bali. Even a week is almost not enough to see and do everything there is in Ubud. In this article, I have listed as many things to do in Ubud, as I could possibly think of. I wanted to create a comprehensive guide of everything there is to do, so don't just settle for someone else's TOP 10 things to do, instead make your own with this handy Ubud guide! Let's get started!
Please note: This post contains affiliate links.
Waterfalls
Everyone is visiting the most famous and touristy of them all-Tegenungan waterfall. IDR 10.000 ($1 AUD) gets you entry to the area where vendors try to sell you anything from sarongs and penis shaped bottle openers and key-rings to ice-cream and cool drinks. A short, yet steep walk down to the waterfall offers some beautiful views and the refreshing water is popular for a dip so pack your swimmers! Expect crowds and to queue for photos with no other people in it. On your way back up, relax in one of the restaurants overlooking the waterfall and have a coconut or two! If crowds are not your thing and you want to go off the beaten track, try visiting the less touristy, yet equally amazing Kanto Lampo, Dusun Kuning, Tukad Cepung, Tibumana and Goa Rang Rang waterfalls.
Rice Terraces
The green rice-terrace fields are a major draw card to most when it comes to making a decision to go to Ubud. After all, the beautiful views were made famous by "Eat, Pray, Love" movie filmed in and around Ubud. As you can expect, Tegalalang rice-terraces are extremely popular with tourists and locals sure know how to take advantage! The jaw-dropping views come with a cost-there are tickets sold to drive on the road next to the rice terraces, bridge crossing taxes of IDR 10.000 ($1 AUD) to see the rice fields from a different angle and then there is the optional photo with a local farmer that has seemingly just finished a hard day on the field and is now cashing in by posing with tourists. Best time to visit is early in the mornings to beat the crowds. For alternative, less touristy spots, try Jatiluwih rice-terraces or the Campuhan ridge walk instead.
Infinity Pools
Ubud is the perfect place to get your paradise mode on! The stunning infinity pools overlooking the jungle, together with amazing food and Balinese massage? Yes please! As most luxury hotels don't look favourably towards day passes with pool access, there are still some that allow you to feel like a million bucks without spending a fortune. Being on a budget doesn't mean you can't have luxury as there are still some hotels in Ubud that offer swim and dine day packages for day trippers.
Photo from www.agoda.com
The pool at Padma Resort in Ubud boasts Bali's largest heated pool overlooking the enchanted bamboo forests. IDR 270.000 ($27 AUD) swim and dine package gets you a day in the resort with access to the pool and IDR 150.000 ($15 AUD) food and beverage credit to dine at the on-site Mediterranean restaurant. Guests are expected to book in advance.
Photo from www.agoda.com
Alila in Ubud will set you back IDR 450.000 ($45 AUD) for afternoon tea and pool access. This luxury resort is not open for general public and buying an afternoon tea package is the only way to enjoy the dramatic emerald green swimming pool perched on a terrace and appearing to float above the plunging Ayung river valley below. Access is strictly by reservation only and is subject to availability and hotel managements discretion.
Photo from www.agoda.com
A day pass to Jungle Fish after hiking the Campuhan ridge will only set you back IDR 150.000 ($15 AUD) and tempts with a stunning infinity pool amidst the lush jungle. With an open-air split-level restaurant and pool bar perched on the side of a ridge overlooking the Ash River Valley, Jungle Fish is a winner in my books!
Ubud Monkey Forrest
The famous Ubud Monkey Forrest is another crowd pleaser with over 600 cheeky monkeys, 186 species of trees in 12.5 hectares of forest and housing three holy temples. The forest belongs to the local villagers of Padangtegal and is not only a tourist attraction and an important component in the spiritual and economic life of the local community, but also an important spot for research and conservation programs. Although seemingly cute, be aware of possible monkey attacks (I heard rabies shots can be painful, eek!) and don't walk around with loose, shiny, colourful or plastic items as the macaques will most definitely claim your valuables as their own. From GoPro's and sunglasses to thongs (flip-flops) on your feet-they feel no shame! Even hiding everything in your bag can sometimes not be enough as one Balinese long-tailed monkey jumped on Michael's backpack and went straight to the zippers to find the goodies inside! A visit will cost IDR 50.000 ($5 AUD). Try to avoid going with food poisoning, not a good idea, I can tell you that!
Yoga
One can't go to Ubud and not practice yoga! The yogi paradise boasts several yoga studios and classes on any given day. From fast-paced vinyasa and power yoga to gentle meditation, everyone will find a class that suits them. With an average of IDR 130.000 ($13 AUD) for a class among beautiful rice fields and tranquil scenery, I can't think of a better way to start your day. Check out Yoga Barn, Intuitive Flow, Ubud Yoga House and Radiantly Alive for your yoga classes.
White Water Rafting
For thrill seekers, an adventure on Ayung river is a must something to consider. Getting aboard a raft for a scenic and thrilling white water rafting experience on the longest, most picturesque river in Bali can be a great way to have an active holiday. While I haven't had a chance to do this yet, I was doing some research, hoping to find the best most reputable and safe companies to go with. Big was my surprise when I noticed every provider offers elephant back rides among other "adventures" in a bundle pack. For those of you who know me, know how passionate I am about ending the unnecessary violence all wild animals have to endure for the sake of tourists. This made me angry and until I have found a company in Bali that only focuses on white water rafting and not mistreating animals kept in captivity, I will not recommend you a provider to go with. This is of course up to everyone individually to decide, if cancelling that white water rafting trip because they also torture elephants is a good enough reason! If any one of you can recommend an ethical and safe company, I would really like to know, please!
Temples To Visit
Temples in Bali are like stripes on a zebra-they are the most important part of Balinese religion and tradition. They are so important that all households have at least an altar, if not a whole temple on their property for themselves and their family. Temples in Ubud will give you a glimpse into historic Bali with ancient reliefs and classical Balinese temple architecture. Tirta Empul is not only a beautiful temple complex, but also a natural cultural heritage site and with the holy mountain spring water and the collection of freshwater pools, is one of the most visited temples near Ubud among locals and visitors alike. The highlight of Tirta Empul are the dozen fountains where pilgrims wade through and seek spiritual purification by ritually praying and going under each fountain in succession. Recent reports, however, warn about a possible e-coli breakout in the water and people have been advised to keep out of the water. Goa Gajah, also known as the "Elephant cave" is an archaeological site six kilometres from Ubud and welcomes you to a relic-filled valley with a bathing pool, temple complex and the ornately carved stone cave. You can peek inside the shallow cave and find stone idols and indentations that serve as seats for meditating priests. Pura Taman Saraswati is conveniently located on the main street in Ubud and boasts classical Balinese architecture. Waters from the temple at the rear of this site feed the pond in the front, which overflows with pretty lotus blossoms and the sandstone carvings honour the Hindu goddess Saraswati. There are regular dance performances here at night.
Traditional Dance Performances
Few travel experiences can be more magical than attending a Balinese dance performance, especially in Ubud. Dances performed for visitors are usually adapted and abbreviated to some extent to make them more enjoyable, it is also common to combine the features of more than one traditional dance in a single performance. There are eight or more performances to choose each night and tickets are sold in Ubud Tourist Information, in many hotels and by street vendors, setting you back usually around IDR 75.000-100.000 ($7.50-10 AUD). The shows typically last for about an hour and a half. Catch the shows in Ubud Palace, Pure Salem Ubud, Pure Taman Saraswati, Arma Open Stage, Padangtegal Kaja or Puri Agung Peliatan.
Museums And Art Galleries
Art galleries and museums dot the middle of Ubud and some of the most important sit close to the main intersection at
Jl Raya Ubud
and
Monkey Forest Road
. Tickets to the
Museum of modern Balinese art
(Puri Lukisan) seemed a bit steep to begin with (IDR 85.000, $8.5 AUD), but the fine examples of all schools of Balinese art divided in between different buildings and the lush gardens alone are worth a visit. The exhibits are well curated and labelled in English. From early works and examples of classical sayang-style paintings to colourful examples of young artist style paintings, you will find it all from Puri Lukisan. Other
museums in Ubud
include Neka Art Museum, Blanco Renaissance Museum, Museum Rudana and Agung Rai Museum of Art. For
art galleries
, check out Rio Helmi Gallery and Cafe, Neka Gallery, Threads of Life Indonesian Textile Arts Centre, Agung Rai Gallery, Ketut Rudi Gallery, Pranoto's Art Gallery and Komaneka Art Gallery. Also open are
artists homes
like German born Walter Spies, Dutch Han Snel, music scholar Colin McPhee and Arie Smith-best known and longest surviving western artist in Ubud.
Where To Eat
Ubud cafes and restaurants are some of the best in Bali. Local and expat chefs produce beautiful authentic Balinese dishes, as well as many Asian and western favourites. From traditional village roadside stalls to modern fine dining restaurants, organic cafes and coffee shops, Ubud will please every tastebud. The main street of Jalan Raya Ubud, down to the quieter and smaller connecting streets of Jalan Hanoman and around Jalan Monkey Forest feature an electric mix of restaurants, while Tegallalang and Jalan Raya Sanggingan are dotted with a few top venues that offer great views overlooking lush river valleys.
Where To Shop
Ubud has countless art shops and boutiques and many offer clever and unique items made in and around the area. Ubud is the ideal base for exploring the enormous numbers of craft galleries, studios and workshops in villages north and south. The large Pasar Seni art market is entirely devoted to souvenirs and with so much of central Ubud devoted to visitors, the areas main shopping strip has moved over Jl Peliatan in Tebesaya and Peliatan. Here you will find all the shops that supply locals with their daily needs. The upper part of Jl Hanoman and Jl Dewi Sita have the most interesting local shops with jewellery, homewares and clothing. Monkey Forest Road is becoming the domain of upmarket chains. Arts and crafts are found everywhere and at every price point and quality. Yoga goods seem to be sold everywhere too. Ubud is also the best place for books.
Spa treatments
Ubud is overflowing with salons and spas where you can heal, pamper and rejuvenate for a fraction of the cost back home. Visiting a spa should be at the top of many traveller's itineraries and the business of spas, yoga and other treatments grows every year. Expect latest trends from any of the many practitioners and expect to try new therapies. Full body massages, manis, pedis and facials were my daily dose of luxury for very cheap. I am talking about $10 massages and $7 mani-pedis. Paradise! Just walk around Ubud and note down the different places with prices readily available outside. The best massage I've ever had was in Ubud and I can't wait to go back for it! I also encourage you to try cleaning out your ears with an ear candle! Definitely an experience!
Cooking classes
One of the most popular activities for visitors to Ubud are cooking classes. They usually start at one of the local markets, where you can learn about the huge range of fruits, vegetables and other foods that are part of the Balinese diet. Half-day cooking courses cover ingredients, cooking techniques and the cultural background of the Balinese kitchen. Tours are also offered, including to the Gianyar night market. For classes, contact Casa Luna Cooking School or Mozaic Cooking classes.
Depending of your preference, Ubud has accommodation in the quiet countryside as well as in the centre of all the hustle and bustle. From rice-field views to villas with private pools, Ubud has it all. Most places should offer a driver service to and from your hotel if you are staying outside the centre, so make sure it's included! Central Ubud has a vast range of places to stay and it will also cut down the need for long walks or transport. Don't settle for a room on the main street with road noise, instead check out the small, quieter streets to the east, including Jl Karna, Jl Maruti and Jl Goutama. For accommodation on the busy Monkey Forest Road, go for one well-off the traffic-choked road like Jl Bisma that runs into a plateau of rice fields. For cute homestays down small footpaths, try east of Ubud. Padangtegal and Tebesaya are still conveniently located with Padangtegal having several budget friendly homestays along Jl Hanoman. North of Ubud, in Sambhan and Sakti is where you will often find interesting and luxurious hotels, tucked away in the rolling terraces of rice fields. A beautiful walk to Ubud takes well under an hour. Nyuh Kuning is a popular area south of Monkey Forest and has some creative guesthouses and hotels, yet is not too far from the main centre. Pengosekan is immediately south of the centre and is good for shopping dining and yoga. Campuhan and Sanggingan has a number of posh properties on the long sloping roads, the east side properties overlook a lush river valley that one can also go explore when hiking the Campuhan ridge walk. Penestanan is on a large plateau of rice fields, west of the Campuhan bridge. Rooms and bungalows around the rice fields are pitched at those looking for long-term accommodation. Sayan and Ayung Valley is two kilometres west of Ubud in a deep valley, its sides sculpted into terraced paddy fields or draped in thick rainforest. Overlooking this verdant valley are some of Bali's best hotels. Be aware when going walking on the near-by rice fields, as locals seem to have put toll points in place (on their private land, so understandable!) and are not willing to negotiate a lower price for letting people pass. I've heard people get charged as much as IDR 150.000 ($15 AUD) for the privilege and self-proclaimed guides are also insisting you use their services.
To read about my experiences with accommodation in Bali, click here. For tips on visiting Bali on a budget for the first time, click here. For my TOP 10 picks on what to to in Bali, click here. I hope you have found this guide useful and make the most of things to see and do in and around Ubud. If you have any questions or suggestions about anything in this article then leave me a comment below. I'd love to year from you and about your trip to Ubud!
Disclaimer:
This post contains affiliate links, which means I receive a commission if you click on a link and purchase something that I have recommended. While clicking these links won't cost you any extra money, they will help keeping this site up and running. Although affiliate links, I will never recommend something I haven't used and enjoyed.
Pin it for later:

And also, please have a look at the link ups I'm participating in from
#TheWeeklyPostcard
by
Two Travelling Texans
,
#FollowMeFriday
by
Feet Do Travel Community
. Feel free to click on the badges below to find other great posts about travelling. Thanks!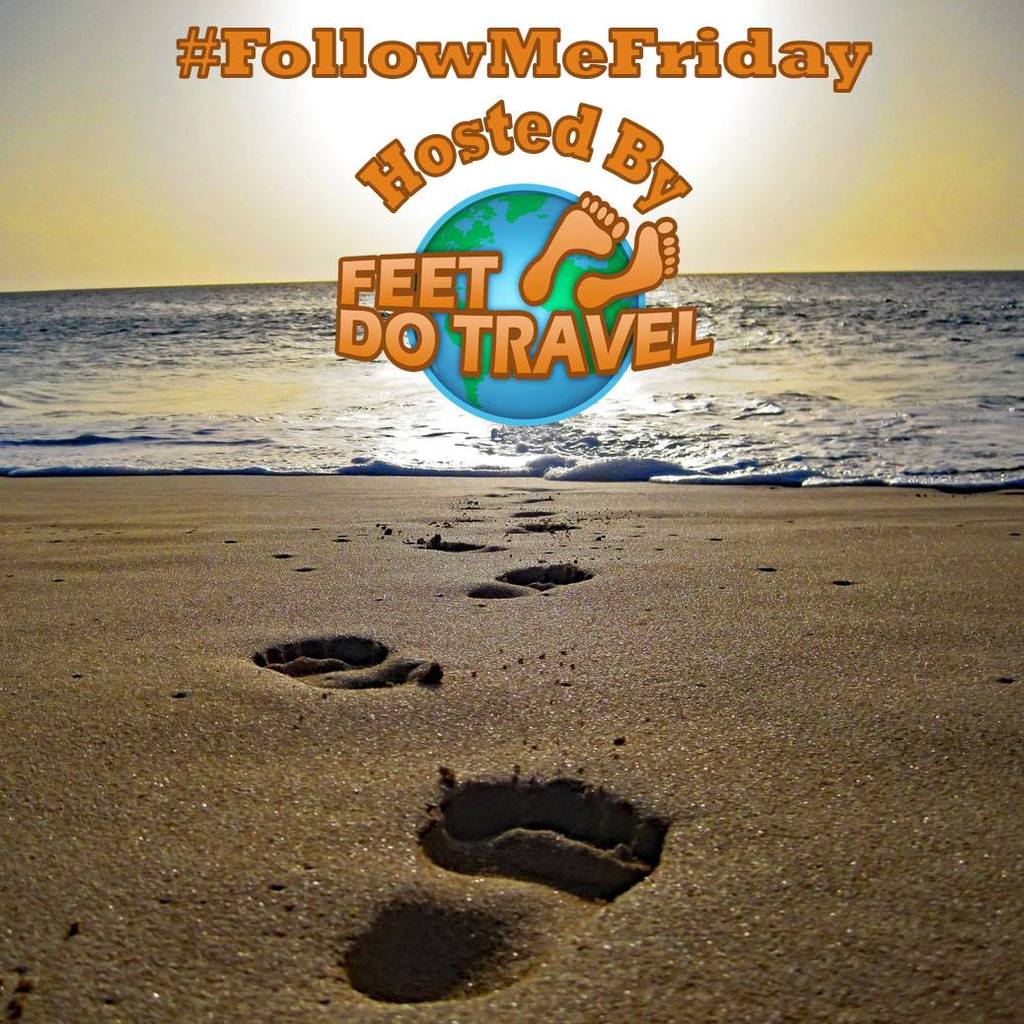 Plan your next trip like a boss with the help of Bali & Lombok travel guide, 16th Edition Jul 2017 by Lonely Planet